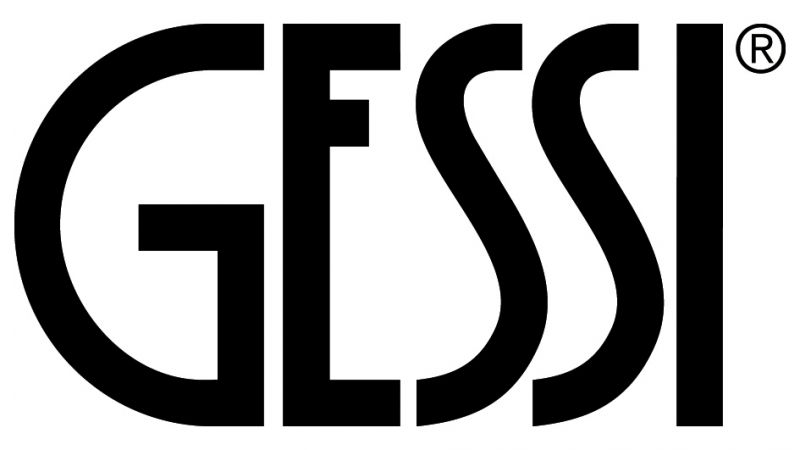 Italija
Itališkas prekinis ženklas, kuris sėkmingai plečiasi Europietiškų maišytuvų ir aksesuarų rinkoje. Gessi įmonė jau daugiau nei 20 metų projektuoja ir gamina išskirtinius vonios ir virtuvės maišytuvus ir aksesuarus bei baldus. Gessi prekės ženklas žinomas dėl madingo vonios kambario dizaino viešbučiuose, SPA centruose, jachtose ir kitose gyvenamosiose vietose. Gessi sukūrė naują gyvenimo stilių, kurį "turi patirti, dėvėti ir kvėpuoti", gamindami vonios ir virtuvės kambario maišytuvus, lietaus dušus, dušo galvutes, net prabangią vonios tekstilę bei oro gaiviklius.
"Gessi" "Made in Italy" vonios kambario gaminiai ir aksesuarai gaminami gerbiant aplinką ir vartotoją, sukuriant naują supratimą apie vonios kambario dizainą, bei sutelkiant dėmesį į objektų žavesį ir eleganciją bei jų etiškumą.
Plačiau gamintojo tinklalapyje: www.gessi.it
Gessi naujausios kolekcijos
INCISO by David Rockwell
"Defined by simplicity and possibility, the design created for gessi interprets a uniquely american ethos for modern fixtures. Gessi's strength in technical know-how and keen understanding of craftsmanship, ensured that the key design characters were expressed throughout the collection."
Rettangolo K  by Prospelo Rasulo
The basic and pure beauty of the rigorous rectangular forms entitle Rettanglo to be an icon of design. This Collection by Gessi has opened the way to the essential elegance of the squared and minimalist forms for bathroom furnishings; forms nobody had dared or even imagined before.
Rettangolo
THE ELEGANT LESSON OF MINIMALISM.
Gessi has the merit to have reinterpreted in a completely peculiar way the traditional image of the tap. In so doing, Gessi has anticipated and stimulated a revolution in the vision of the bathroom from utility room to an environment to live and enjoy, to furnish and to personalize. The unprecedented minimalistic rectangular shape Gessi introduced in tap ware in 2002, transformed a daily use object into a small furnishing sculpture. Rettangolo is a design icon, it has the evocative and Gessi, with Rettangolo, created this pleasant dilemma in interior designers.
Gessi 316
The creativity and the style Gessi has known instill in the steel a perceptibility totally new, giving to a material usually technical and "cold", an inedited warmth, a furniture capability special.
Gessi in fact has made rich the body of tap with esthetic and decorative particulars, as texture and pattern with different themes for different taste, handles and differentiable bar, charme finishes and a contemporaneous and innovative system of modular sink. Collection includes: Trame, Intreccio, Meccanica, Cesello and Flessa.
NEW PLEASURES AND THE REAL WELLBEING OF A PERSONAL SPA IN ONE'S OWN HOME DESIGNING WATER, DESIGNING WELLNESS. 
The Gessi Private Wellness® Program represents the world's widest range of steel showerheads and shower elements for hydro massage, including rain showers, waterfalls and atomization. These modular elements can be freely composed, for a total customization of one's own shower, so to create a "private" wellness, designed according to one's own desires.
INCLINE
GESSI. NEW TECHNOLOGY FOR THE KITCHEN
Designer: Gessi Style Studio
The modern kitchen is a busy work space, and a social gathering point, demanding equipment of the highest style, caliber and capacity. Gessi excels at both, featuring sharp design sensibilities, rendered in the highest quality materials and with meticulous Italian workmanship.
Susidomėjote? Kilo klausimų?
Parašykite mums dabar!
Planuojate įsirengti vonios kambarį nuosavame būste?
Mūsų komanda mielai pakonsultuos su Jūsų vonios kambario projektu, padės parinkti baldus, santechniką, vonios kambario maišytuvus, apdailą ir daug kitų papildomų aksesuarų bei parengsime individualų pasiūlymą!
Susisiekite su mumis:
tel. +370 699 18403
arba parašykite mums: